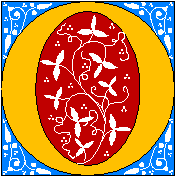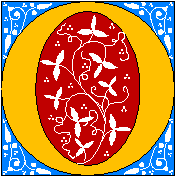 The Good News that we are to constantly announce by our lives, is that God is Love. This is ultimately reflected by our interpretation of our Lord and Savior Jesus Christ. In this Light, following our Lord's Great Commandments of Loving God and Loving all which Neighbors, is less a simple obedience to law but more a beautiful union with this most pure Love that is our very Source and Ultimate Fulfillment.
But our suffering world may reject this news. If God is Love, why are the seemingly senseless tragedies seen around us everyday allowed? In a world shrunk by modern communications, the global view of this agony becomes staggering. And as we look back in history we may become horrified at the agony that has continually transpired.
We see people wastefully stripped of health and even made mindless - Loosing their very essence. We may measure global hunger by the number of children dying every hour. Searching the not too distant past, we gasp in almost disbelief at the Holocaust happening in the beautiful countryside of shrines and great spires - Our earthly symbols of the God of Love.
How do we explain all the agony to our suffering world within the jurisdiction of the God of Love? This named Almighty One who we portray as all powerful but just, in control but not domineering, all knowing and everywhere. Do we misrepresent by saying the agony is testing, tempering, or even punishing by a Heavenly Father? Are we wrong in saying the agony is the reaction of God to our rebellion? Should we just evade by saying that some things are just always beyond our human understanding?
But surely the ultimate Love of God permeates the cosmos and feels every pain of our suffering world as God's own. How could such Love ever wish or issue agony as a means for any end? The greatest Love would apply the least control and offer the greatest freedom. Has the cosmos received the greatest but most terrifying freedom of all - The determination of its own fate? Has the God of Love relinquished knowledge of the future, for the cosmos to determine?
Then the explanation of the agony may very well be the determination of why a capable cosmos is not more in union with the most pure Love that is its very Source. Some pain may ever be the consequence of our competing freedoms - the cosmos' collective and sometimes conflicting self determinations. But much agony simply reflects a lack in the returned Love to God and Neighbor. So let us ever strive to better reflect the God of Love - The Light that we see in our Lord and Savior Jesus Christ. Let us be such a reflection as to become the Good News that can not be denied.

Ring the Good News Bells
---
Graphics are from my licensed copy of the ClickArt Christian Graphics Collection.
But they are the intellectual property of T/Maker Company of Broderbund Software.
To use the graphics obtain your licensed copy at ClickArt.
'Bells' sound used as permitted by my license agreement for 10,000 Graphics Pack Volume II, Copyright © 1997 Media Graphics International.
This page last updated on 5-3-2019.
<

! 10/15/99 - Dave Watts - Initiated> <! 11/13/99 - Dave Watts - ...an overall lack... to ...a lack...> <! 12/05/99 - Dave Watts - Softened purple background and text to black> <! 12/10/99 - Dave Watts - Moved "Return to " to left of anchor> <! 12/10/99 - Dave Watts - Provide link from "mind" to www.alz.org> <! 12/10/99 - Dave Watts - Provide link from "children" to www.bread.org/hungerbasics/index.html> <! 12/10/99 - Dave Watts - Provide link from "Holocaust" to www.holocaustcenter.org/historyof.shtml> <! 12/15/99 - Dave Watts - Remove link from "children" to www.bread.org/hungerbasics/index.html> <! 12/15/99 - Dave Watts - Provide link from "hunger" to www.hungersite.com> <! 12/15/99 - Dave Watts - 'Mind' to made 'Mindless'> <! 12/15/99 - Dave Watts - Capitalize MINDLESS, HUNGER, and HOLOCAUST> <! 12/15/99 - Dave Watts - 'ever evade' to 'just evade'> <! 12/15/99 - Dave Watts - 'Our' to 'Creation's' and added 'sometimes conflicting> <! 12/16/99 - Dave Watts - 'on' to 'own' and 'determination' to 'determinations'> <! 12/25/99 - Dave Watts - Changed link www.holocaustcenter.org/historyof.shtml to www.holocaustcenter.com/historyof.shtml> <! 03/26/00 - Dave Watts - Added LINK to Style1 and make P and B use compatable Lower cased MINDLESS, HUNGER, and HOLOCAUST links Changed "gift" to "freedom" Removed "beautiful" from front of ClikArt Removed "the" from front of T/Maker> <! 03/28/00 - Dave Watts - CSS not working in IE5, put FONT tag back> <! 03/30/00 - Dave Watts - Found problem and removed FONT tag> <! 04/02/00 - Dave Watts - Added /P to last paragraph> <! 04/22/00 - Dave Watts - www.holocaustcenter.com/historyof.shtm to www.holocaustcenter.org/historyof.shtm> <! 10/28/00 - Dave Watts - Added TITLE's to all links within text body> <! 09/02/02 - Dave Watts - Moved bell sounds from Struggling Anglican to God Is Love. Mixed cased Struggling Anglican> <! 05/26/04 - Dave Watts - Added link to ReadPlease file and web site to allow reading aloud of text.> <! 07/28/12 - Dave Watts - Further enable style sheet formating. All links to a new window. Use embed statement to activate bells. Removed Struggling Anglican link. Upgrade html code> <! 02/09/15 - Dave Watts - Upgrade to HTM5. Converted sound to HTML5 audio. Changed sound file from WAV to MP3.> <! 11/29/16 - Dave Watts - Added Google Translate.> <! 05/03/19 - Dave Watts - More open even to science and the cosmos.>