In Memory Of Agnes Stewart Johnson
Agnes Jessica Stewart MacDougall was born in Helensboro, Scotland on October 28, 1910.
During early adulthood Agnes was the maid of honor of Hephzibah Young as she married Hartley Stephenson Watts. Then she became their son's, David Stephen Watts', Auntie-Mum - A second mother who helped raise him. She was warm and loving but strict. She called him Dotso. He still loves her very much.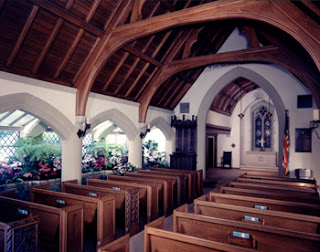 Agnes was first married to John Woodward Dailey in the Wee Kirk O' the Heather Church at Forest Lawn in Glendale, California, on June 24, 1950. Her second husband was Norman Stuart Franklin and her third husband was Joe Johnson.
All her life Agnes searched spiritually and she went to heaven on December 9, 1984. Agnes' earthly remains were interred on December 12, 1984, in Space 4, Lot 170, Sheltering Tress, Hollywood Hills, Forest Lawn, 6300 Forest Lawn Drive, Los Angeles, California, 90068-1018, next to her second husband Norman Franklin.
---
This page last updated on 4-29-2017. <

! 12/10/07 - Dave Watts - Initiated> <! 12/12/07 - Dave Watts - Corrected cemetery address> <! 11/23/13 - Dave Watts - Changed link to 'Wee Kirk O' The Heather' to 'Forest Lawn, Glendale, Added 'Wee Kirk O' The Heather' picture, Removed back linkage> <! 04/29/17 - Dave Watts - Get pictures from Fotki>